The best web redesigning company in Coimbatore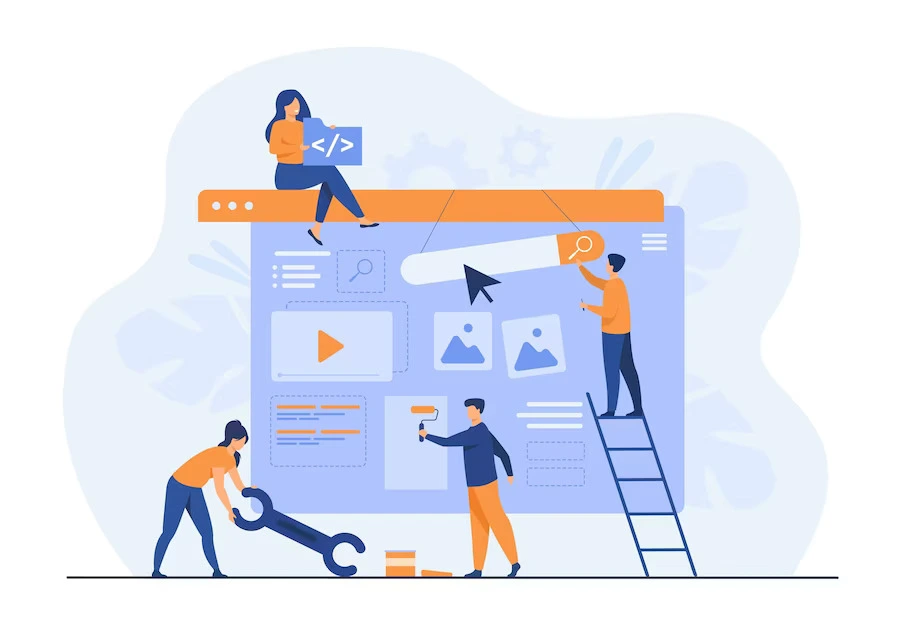 The world is moving at an unbelievable pace. Trends and technologies are ever-changing. Plus, new topics become a trend every other day. It influences the taste of people which in turn decides their buying behaviour. So, to survive in this cut-throat market, you need to understand the changes in people behaviour.To catch up with your clients who are moving along the pace, you also need to keep moving. So, as important it is to have a website for your company, it is equally important to update it regularly and revise the layout, codes and technology as per the trend.
So, if you feel your website needs a splash of changes, remember that Kiran ITES is the best web redesigning company in Coimbatore.
Why should you redesign your website?
Let's face it. You're always in a never-ending race with your competitors. Your competitors may change and your services may change. But the competition always exists in the world of business. To stay ahead of your competitors and have a better brand image, you need to constantly work to be better. Your website is your unique identity. A client immediately creates an image about your business when they see your website. So, as the first point of contact, your website should be able to hold the attention of your client. As the best web redesigning company in Coimbatore, we have redesigned and revamped many websites to boost business. Many of the websites we redesigned are actually designed by someone else. Also remember that Google and other search engines prefers updated websites that correlate with the latest trends.
What is difference between website redesigning and website revamping?
Website redesigning and website revamping both belong to the design domain. While revamping a website, the layout, colours, fonts and images are changed without building the website from scratch. While redesigning a website, the entire functionality of the website is changed. New pages are designed. The purpose for redesigning a website is to improve user usability. So, if your website was designed more than a year back, we recommend you to get your website redesigned with us. As the best web redesigning company in Coimbatore, we will definitely fulfil your requirements and satisfy your website visitors.
Our Website Redesigning Process
Start











Growth